Article by E. C. van Woerkom. 25/03/2020.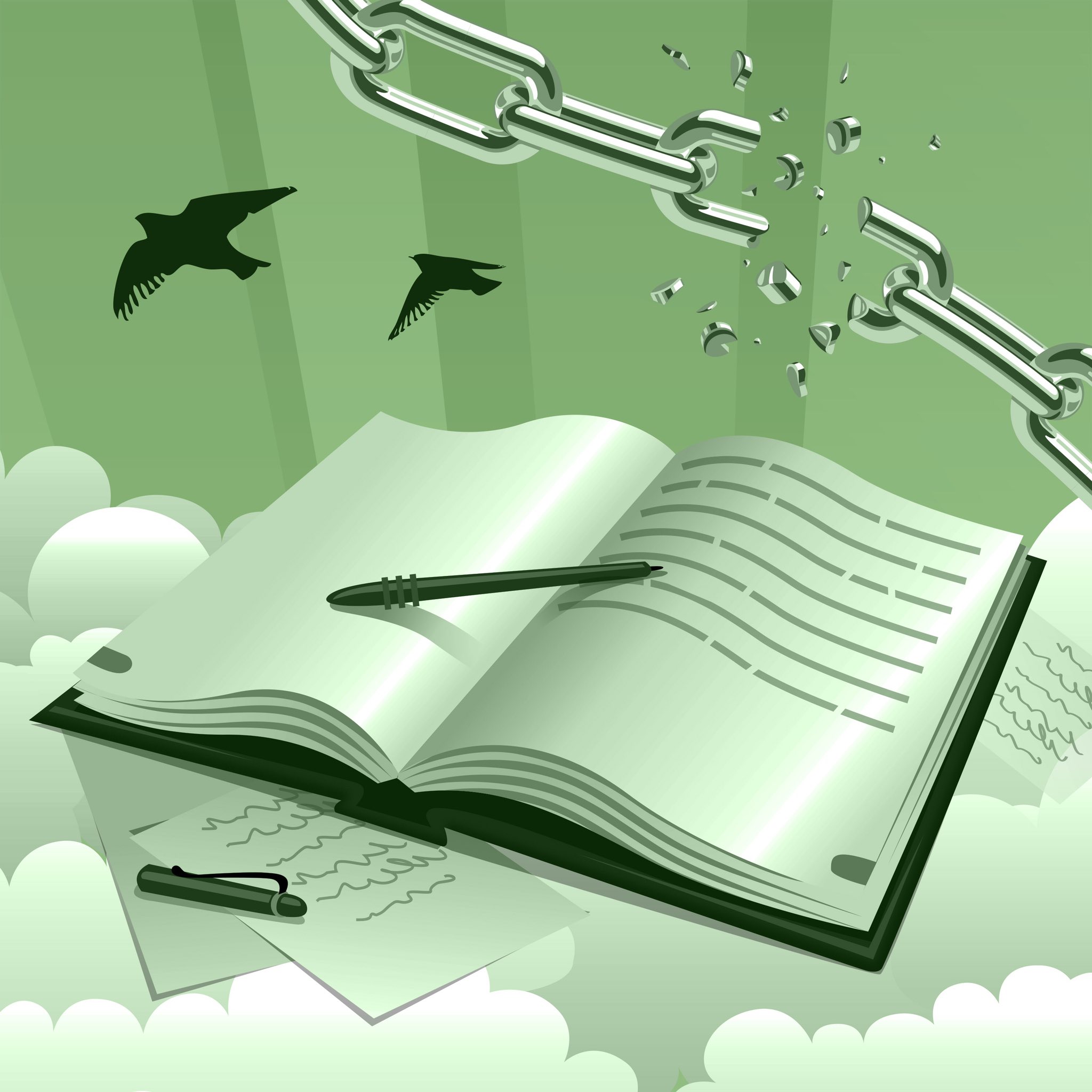 While we all adjust our daily routines in the wake of the Coronavirus' impact on our lives; talented and industrious creative minds are blooming with ideas to fill our days with reading and writing.
Suddenly there is a plethora of online writing courses, daily prompts, recommended reading lists, plus e-book and audio book promotions. Why not have a look with a positive view and take this opportunity to get writing.
We know that staying indoors is one of the best ways to defeat the pandemic and assist the NHS as it copes with an influx of casualties, so here are a few ideas to liberate your writing during the lockdown.
Journal your daily life. During the rise of this pandemic we are almost hourly faced with startling news, updated laws, unprecedented shopping queues, unpredictable and unexpected isolation from general work, family and our social circle. For History's sake write it down.
As historian Herbert Braun of the University of Virginia states.. "Think about (all parts of) society…stock markets, shaking hands, online classes, isolation, your town, your family, rich people and poor, social distancing, public events, the market, vulnerabilities, hoarding, hospitals, politicians, health insurance, selfishness, fear, sick leave, economic policies, exponential expansion, individualism, cooperation, competition, solidarity…".
Do we want future generations to think this was a disease named after a Mexican beer? No?!
Write Book Reviews. Wanting to escape the virus and delve into a fictional word is a great way to alleviate anxiety and enjoy a good book, but whether you loved or hated what you've read, write about it. Author's will adore you, websites will silently applaud your efforts while your critical view assists fellow readers in their choice of what to select next.
Online Writing Prompts. If you need a daily or weekly nudge to get your writing routine started, what could be better than someone else setting the theme for you? Whether it's the Weekly Writing Workout from Curtis Brown Creative or prize winning poet, Rhiannon Hooson's new 'Cabin Fever Creative' course, which is running throughout April. There are lots to chose from and if all else fails, get a writing buddy and set up ideas between you.
What else. Online writing courses from MOOC favorites FutureLearn, Coursera and Centre of Excellence to name but 3. Most are either free or currently advertising impressive discounts for enrolling on courses, and it's great to be interacting with learners from around the world. I'm into my second week of a Jane Austen course and its amazing knowing my virtual classroom discussions span from Canada to India, Europe, the Americas and more – a global hive mind if ever there was one!
What ever you decide, remember that although writing can be a solitary craft you are never alone because you belong to an enormous writing community. 🙂
HAY FESTIVAL UPDATE
Hay Festival Wales 2020 Cancelled :
COVID-19
STATEMENT
We deeply regret that Hay Festival 2020 is cancelled due to the Coronavirus/Covid-19 pandemic. Ticket refunds are available. All ticket holders are being contacted.
We are heartbroken that our gathering of writers and readers and friends will not take place this spring. As we all face these times of uncertainty and isolation we will work harder than ever to carry forward our spirit of togetherness.
Our not-for-profit organisation now faces a devastating reality. We have 10 days to raise emergency funds to support us as we plot a sustainable route to secure Hay Festival 2021, we can again celebrate together and tell stories.
If you are in a position to support us, please visit our GoFundMe page for more information. 

**Hay Festival has always supported Hay Writers' Circle, so please, if you are able,
donate to the Festival as many of our group members have already done.**
---
N.B. There's also audio and video recordings on the HAY PLAYER for those wanting to re-connect and feel a virtual festival vibe. For an annual subscription of £10.00 you can access thousands of audio and film recordings from Hay Festival.